Protex Disinfectant Spray
32 oz Bottles (Case of 12)

GetProtex!
PROFESSIONAL SURFACE DISINFECTANT
Protex is a one-step Hospital-Grade disinfectant cleaner that is effective against a broad spectrum of bacteria, is virucidal including COVID-19 Coronavirus, HIV-1, AIDS Virus, Hepatitis B and C Viruses, as well as a fungicidal when used as directed on hard, nonporous surfaces.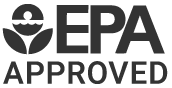 EPA reg. No. 6836-152-82613
EPA Establishment No. 82613-NJ-001
Meets AOAC efficacy standards
for hospital Disinfectants
---
Protex is available in these sizes:
---
Protex Disinfectant is:
Effective Against COVID-19
EPA approved, one-step disinfectant & cleaner
For use on hard nonporous, non-surgical surfaces
Effective on 40 pathogens including MRSA, HIV, staph
1-Step Disinfects & Cleans Hard Nonporous Surfaces
USE PROTEX ON: Doors, Handles, Appliances, Counters, Tables, Desks, Chairs, Sinks, Toilets, Tile, Sealed Wood Floors, Finished woodwork
FOR INDUSTRY
• Machine controls
• Workstation dividers
• Safety equipment
• Tools
FOR GYMS
• Exercise equipment
• Hand weights
• Locker rooms
• Athletic mats (nonporous)

FOR SCHOOLS
• Buses
• Desks
• Lockers
• Tables
FOR MEDICAL
• Exam tables
• Waiting room area
• Ultrasound transducers
• Non-critical surfaces
COVID-19 CORONAVIRUS CLEANING & DISINFECTING:
1) Spray hard, nonporous surface with Protex.
2) Treated surface must remain wet for 1 minute.
3) Wipe dry with a cloth, sponge or mop or allow to air dry.
DISINFECTION / VIRUCIDAL / FUNGICIDAL DIRECTIONS:
Apply Protex Disinfectant Spray undiluted to hard, nonporous surfaces, thoroughly wetting the surfaces with a cloth, mop, sponge, sprayer or by immersion. Treated surfaces must remain wet for 10 minutes. For Influenza Virus Type A and Human Coronavirus, treated surfaces must remain wet for 1 minute. Wipe dry with a cloth, sponge or mop or allow to air dry. For heavily soiled areas, a preliminary cleaning is required.
For sprayer applications, use a coarse spray device. Spray 6 - 8 inches from surface; rub with brush, sponge or cloth. Avoid breathing spray.
Rinse all surfaces that come in contact with food such as countertops, appliances, tables and stovetops with potable water before reuse. Do not use on utensils, glassware and dishes.
FOR FUNGICIDAL ACTIVITY:
Protex Disinfectant Spray is an effective one-step fungicide against Trichophyton mentagrophytes when used on hard nonporous surfaces in areas such as locker rooms, dressing rooms, shower and bath areas and exercise facilities. Allow surface to remain wet for 10 minutes.
This product is not to be used as a terminal sterilant/high level disinfectant on any surface or instrument that (1) is introduced directly into the human body, either into or in contact with the bloodstream or normally sterile areas of the body, or (2) contacts intact mucous membranes but which does not ordinarily penetrate the blood barrier or otherwise enter normally sterile areas of the body.
ULTRASONIC BATH DISINFECTANT / VIRUCIDAL DIRECTIONS:
Use Protex Disinfectant Spray to disinfect hard nonporous non-critical objects compatible with Ultrasonic cleaning units. Pour Protex Disinfectant Spray directly into bath chamber. Pre-clean heavily soiled objects. Place objects into unit and operate for a minimum of 10 minutes, according to the manufacturer's directions. Remove objects and wash with sterile water (sterile water for injection) or allow to air dry. Use fresh product for each use.
SPECIAL INSTRUCTIONS FOR CLEANING AND DECONTAMINATION AGAINST HIV-1 OR HBV OR HCV ON SURFACES / OBJECTS SOILED WITH BLOOD / BODY FLUIDS:
Personal Protection: Clean-up should always be done wearing protective gloves, gowns, masks, and eye protection.
Cleaning Procedure: Blood and other body fluids containing HIV or HBV or HCV must be thoroughly cleaned from surfaces and objects before application of Protex Disinfectant Spray.
Contact Time: Leave surface wet for 1 minute (60 seconds) for HIV1 and 10 minutes for HBV and HCV. Use a 10 minute contact time for disinfection against all other viruses, bacteria and fungi claimed.
Disposal of Infectious Material: Blood, body fluids, cleaning materials and clothing should be autoclaved and disposed of according to local regulations for infectious waste disposal.
KILLS HIV-1 AND HBV AND HCV ON PRE-CLEANED ENVIRONMENTAL SURFACES / OBJECTS PREVIOUSLY SOILED WITH BLOOD / BODY FLUIDS:
In health care settings or other settings in which there is an expected likelihood of soiling of inanimate surfaces/objects with blood or body fluids and in which the surfaces / objects likely to be soiled with blood or body fluids can be associated with the potential for transmission of Human Immunodeficiency Virus Type 1(HIV-1) (associated with AIDS) or Hepatitis B Virus (HBV) or Hepatitis C Virus (HCV).